We continue traveling around the world. To be more precise, it's our animated film «Dji. Death Fails" that actually travels.
Here's another list of festivals that accepted our animated film in the competition program.


SIGGRAPH Computer Animation Festival Asia 2013 Computer Animation Festival- yes, we're going to Asia, and namely to Hong Kong. This festival will take place from 19 to 22 November.
This is a highly anticipated event as the participants from around the world will showcase their outstanding achievements in computer-generated animation and visual effects.
By the way, the festival contains two main components:
Screenings — It includes Electronic Theater, Animation Theater and Invited Screenings.
Panels & Talks — It includes presentations by experts and creators of the selected works.
Oh, mysterious Asia!
Let's move on.



In October, we're invited to Spain, and namely to the International Young Filmmakers Festival of Granada. It will be held from 21 to 27 October.
This festival accepts only short films and is well known among short film festivals which is not surprising as this event is held since 1994.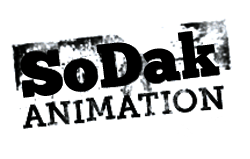 We're being tossed back and forth. The next festival will take place in the United States.
It's SoDak Animation Festival. According to the organizers: "This event showcases unique independent and commercial animation from all over the globe". The program of the festival is quite intense, it should be fun ! = )

The festival will be held from 17 to 19 October 2013 in Brookings, South Dakota.
Before telling you the name of the next festival, we'd like to make a short pause….Ready? Then we continue. The next festival is as cold as the grave and as dark as the night. It arouses fear of the unknown…Ooohhh!!! ANIMALDIÇOADOS — International Festival of Animated Horror Films – meets us from 7 to 15 September in Brazil, Rio de Janeiro. Death is the theme of the animations that will be displayed there. So, we hit the jackpot! =)
The festival will take place very soon, and we'll follow the news with great interest.
The following festivals invited our animated film to participate in their non-competitive program:
1. SESIFF (Korea) — 26-30 September, «Kids Extreme-Shorts» category.
2. Shnit (Switzerland) – 2-6 October, non-competitive program "Shnit ANIMATES 2013".
That's all for now. But as the festivals are held throughout the year, our list is constantly updated with new names. So, stay tuned!