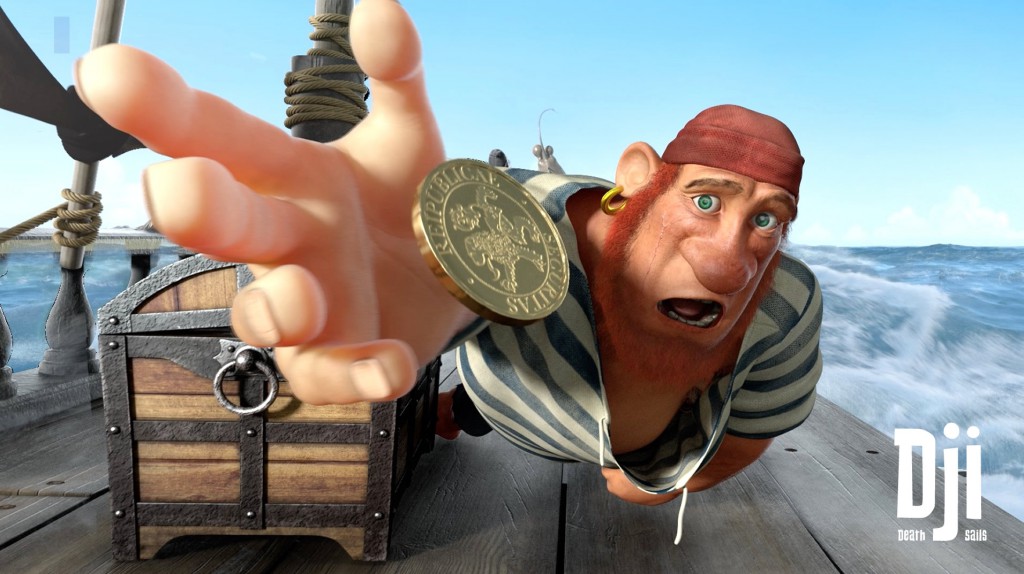 Merry Christmas everybody and a Happy New Year with a box full of presents!
Here is our present for you. We released the second short animated film about the adventures of an unlucky death named Dji, and we are ready to show it.

So, what is the second animated film about? As usual, the story is about Dji, who is doing a thankless job, trying once again to take away the soul of a dying man (this time it's a pirate) and about the way the screenwriters mock him because of his dark nature.
We are just kidding. In fact, Dji is a good character that suffers from his excessive curiosity and infantile ingenuousness that complicate his life (death's life, well, that is very interesting)))
But we can't reveal all details, you should better watch the animated film, then watch it again and show it to your friends. We hope you will like it:)
We'd like to remind you that "Dji. Death Sails" is the next episode of the series which is a prequel to the full-length animated film named "The Gypsy".
P.S.: This story is based on rumours and gossip, any resemblance to actual events or persons is purely coincidental … or not:)
P.S. 2: Enjoy watching the film! And happy holidays !!!